Back to Events
Event Details
Learn how to navigate and overcome a hoarding situation in a residential multifamily setting. This Lunch and Learn discussion will cover important and factual information about the Hoarding Disorder, Fair Housing & Legal Aspects, and Clean-up Process & Procedures.
Key Objectives:
Definition of Hoarding
Protected Classes (The Fair Housing Act - Federal and Local Municipalities)
Manifestations of Hoarding
Lease & Law Violations
How State and Federal Law Apply to Hoarding Scenarios
Tenant and Landlord Rights & Remedies
Proper Clean-up Protocol
Overview of the disorder: cause, onset, and symptomatology
Treatment of hoarding and prognosis
Intervention of hoarding
Benefits of Attending:
Earn 2 CECs needed for all NAAEI credentials that require annual renewal and are required to maintain AIME membership. This includes CAM, NALP, CAPS, CAS and AIME.
Learn how to manage a hoarding situation within multifamily housing guidelines
Know who to contact when a hoarding situation arises
Understand proactivity versus reactivity strategies
Avoid falling into legal allegations or pitfalls
Develop strong timelines for efficient clean-up performance
Be aware of potential exposure to bio hazardous risks, microbial growth, and other issues that could arise from hoarding
Learn how to properly dispose any unwanted or unnecessary items to prevent or overcome hoarding
Understand landlord requirements to provide reasonable accommodations
About the Speakers

The Therapy Hub at Stetson Counseling & Wellness, LLC is a private practice owned by Amber Ahern, MS, LMHC, PhD in West Palm Beach. The Therapy Hub is growing and will employ 4 other clinicians this Fall!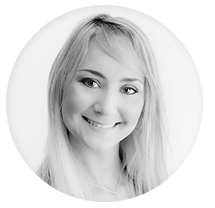 Amber Ahern received her undergraduate Bachelors degree in psychology from the University of Central Florida and a Masters in Clinical Mental Health Counseling and Doctorate in Criminal Justice Behavioral Sciences from Nova Southeastern University. Amber has worked in the field for almost 10 years, with a variety of populations, in jail and rehabilitation settings, in the psychiatric hospital setting, with victims of crime, and in drug court and mental health court. She has been in Private Practice since 2013. She owns Stetson Counseling & Wellness and The Therapy Hub and is the Director of the non-profit organization, the South Florida Link Coalition. Amber also conducts professional trainings, provides consulting services, and professional supervision services to provisionally licensed therapists. Click Here to Learn More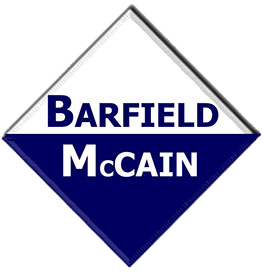 Barfield, McCain, P.A.
Barfield, McCain P.A. is an AV-rated® real estate law firm that is recognized throughout Florida for providing superior, cost effective legal services to landlords, real estate investors, management companies, lenders, developers, associations and real estate professionals. Click Here to Learn More

Interstate Restoration
Interstate Restoration is a North American emergency response and general restoration contractor focused on delivering outstanding job quality and better customer experiences. No matter the time of day or the time of year, you can count on Interstate Restoration for the most efficient response to disasters. Click Here to Learn More
About Lunch and Learns
SEFAA Lunch and Learns are an opportunity for vendors to conduct subject matter presentations that include valuable information and help people with their day-to-day responsibilities and business operations. Join us for a feast of information as we discuss enticing topics to engage our members and elevate them within their industries.
CANCELLATION POLICY: Cancellations and No-Shows are still responsible for payment. If you cannot attend the event, please remember that your registration is transferable for the same event. If you send someone to replace the original registrant, please ask that person to give the name of the person they are replacing at check-in. This will help prevent double billing. Thank you.
For More Information:
Amrita Gopaldas