Please Note: This event is SOLD-OUT.

About the Supplier Success Breakfast Meeting

Meet and hear from key decision makers from featured management company as they review their bidding processes and provide you with exclusive details on their upcoming projects.

Featured Management Company


Greystar provides world-class service to residents, property owners and investors in multifamily real estate. Their global business model fully integrates the management, investment, and development disciplines of the multifamily industry with an emphasis on the local level. Their dedication to Redefining Excellence in Apartment Living begins by building authentic partnerships with their clients and taking the time to understand the depth and complexity of their needs to provide customized, performance-enhancing service.
Backed by decades of operational excellence and a proven track record, Greystar is constantly exploring and implementing innovative ideas and new technologies to serve their residents and clients. Greystar understands what's important to people when it comes to a place to call home and the services that enhance the living experience. And that's why they put their heart and soul into providing beautiful living environments. Greystar is thankful for this privilege and takes deep pride in knowing that their homes are a place where residents celebrate life's important moments with friends and family.

Panelists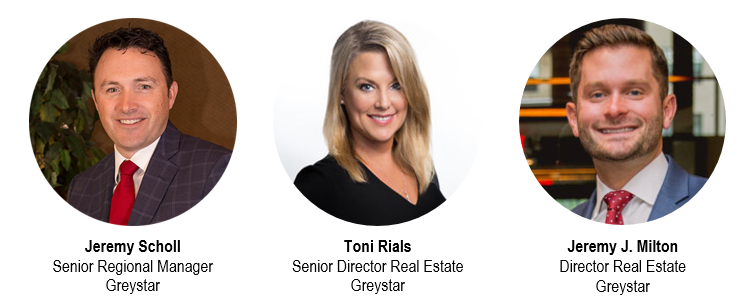 For any questions, please contact: events@sefaa.org
Accounts Receivables: All invoices will need to be paid prior to registration of an event. It was discussed that a member will not be able to register for an event if they have a past due balance of 60+ days . Paragon Events is currently mailing out hard copy invoices monthly to collect on current and past due balances