The Buyer-Seller Dance: Who is Leading Who?
The Buyer-Seller Dance really implies several things. One, somebody's got to lead and somebody has to follow in a dance situation. Two, we have to rehearse the dance moves just to make sure that our portion is smooth. When you're dancing, you can only control your side of the dance floor. You're never sure what the other side's going to do. We're going to talk about that! Join Doug Cohen, as he discusses different tactics to avoid falling into the Buyer's system.
Most people have a process they follow for buying, and most people selling a product or service have a very traditional way of selling. Join us as our speaker illustrate these two approaches, and talks about how in almost all instances following this process inevitably stacks the cards in the Buyer's favor.
In this age of technological advances, people forget how important it is to sell differently, specifically, to listen more and stop talking about your product's features and benefits. Doug will talk about a specific Sandler technique to help you manage prospect's expectations better in the sales process.
Meet the Featured Speaker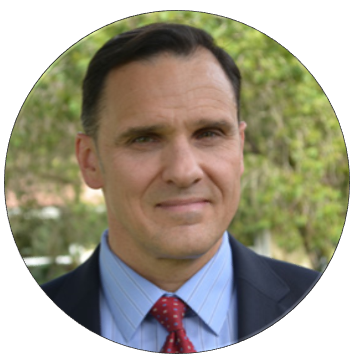 Doug Cohen is President of Summit Performance Training, an authorized Sandler Training center serving the south Florida area. Doug combines real-life problem-solving experience, with coaching and communication, to provide solutions to the day-to day challenges faced by sales people, sales managers, and customer service professionals.
Doug has been a professional speaker and trainer for over 20 years, delivering keynote addresses, continuing legal education seminars, and sales and communications skills training to small, mid-size, and Fortune 500 companies.
Doug's expertise can be leveraged to help professionals in any industry learn and implement a proven selling system that focuses not just on sales techniques, but on attitudes and reinforcement. Sandler Training is an ongoing development
program grounded in proven theories, hard skills, powerful techniques, and workable strategies that sales professionals can use on every call, with every prospect. Click Here to Learn More
Tips & Tricks from the Speaker!
Click the video below to learn important sales tactics from speaker Doug Cohen!
Browse through other videos available:
---
*Event date subject to change
CANCELLATION POLICY: Cancellations and No-Shows are still responsible for payment. If you cannot attend the event, please remember that your registration is transferable for the same event. If you send someone to replace the original registrant, please ask that person to give the name of the person they are replacing at check-in. This will help prevent double billing.
Accounts Receivables: If your account is past due 60 or more days, you will not be able to register for any of our upcoming programs, seminars or educational events until your account is brought up to current. Account can be brought current through Member Compass or calling the SEFAA office at 561-447-0696.