Part-Time Leasing Director - Ascend Properties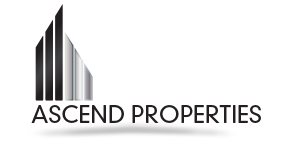 Part-Time Leasing Director - Ascend Properties
We are looking for a part-time dynamic Leasing Director for our apartment community. This role requires the Leasing Director to have outstanding customer service and lead management skills to lease apartments to prospective residents and maintain positive relationships with existing tenants. You need to be able to work all weekends. Are you the one?
Responsibilities
Show property and demonstrate apartment to prospective residents to close the sale.
Adhere to qualification standards when processing applications.
Responsible for thorough knowledge of the property, surrounding areas and competitors.
Accurately prepare all lease-related paperwork including applications, leases and resident files.
Ensure all residents are on a lease and adhere to all lease expiration and rental increases.
Escort new residents to their homes upon move-in and complete the move-in inspection.
Assist in the collection of rent and handling delinquent accounts following all collection policies.
Requirements: Prior experience in leasing and working with Onesite, Lead2Lease, and/or Yardi. Weekends required.
Qualifications: High School Diploma or GED required.
To apply, please email your cover letter and resume to Zelinnette Albino at za@wiltonmetro.com