SEFAA offers education and training that helps develop and retain high-quality professionals and apartment industry leaders. Your local association also provides several opportunities to earn professional designations through the National Apartment Association Education Institute.
Classes offer Continuing Education Credits (CECs). It is not necessary to be a member of the association to enroll in any education or designation program.
IMPORTANT INFORMATION AS OF 1/7/19
The format of all NAAEI credential exams has changed. All NAAEI exams are now proctored. This new policy means that credential candidates must take their exams either onsite at a SEFAA testing facility with a trained and qualified affiliate proctor, or on their own computers via live online proctoring (LOP).
In addition, both the CAM and CAPS programs now feature a one-part exam. Because of this change, all current CAM and CAPS candidates who need to take or retake their exams have been issued a new exam eligibility code to direct them to the new version of the exam. Any previously generated CAM or CAPS code will no longer work to schedule an exam. Please contact SEFAA to receive new codes for CAM and CAPS exams. The new exam codes will be linked on the dashboard to the CAM Comprehensive Exam or the CAPS Comprehensive Exam.
The eligibility codes for the NALP, CAMT, CAS, and IROP exams have not changed; however, candidates for these credentials must now log onto the Castle scheduling site to schedule their exams.
Please review the below set of detailed instructions to assist you in scheduling an exam through the Castle Worldwide scheduling site and accessing the exam at the selected time.
Advance notice is not required to schedule exams being taken via LOP. Candidates who are rescheduling their canceled or failed exams will follow the same scheduling instructions. Retake and reschedule fees have increased, they are as follows:
Fees to retake a failed exam are as follows:
CAM and CAPS -- $100

CAS, IROP -- $60

CAMT -- $55

NALP -- $50

Micro-credentials -- $50
These fees will be charged to the candidate upon login to the scheduling site. The seven-day waiting period between exam retakes remains in effect.
SCHEDULING AN NAAEI EXAM WITH LOP TAKING AN NAAEI LIVE EXAM
Leasing & Management Education
SEFAA offers a variety of courses designed to assist leasing professionals and management professionals in their day to day activities. Course offerings include topics such as ... Fair Housing training, and Landlord & Tenant Law seminars.
Maintenance Education
The association has a wide array of course offerings for maintenance technicians and maintenance supervisors. Courses and workshops include topics such as HVAC troubleshooting, mold remediation, water damage, EPA and CPO.
SEFAA partners with well-qualified instructors to provide participants with the most informed and up-to-date information available.
NAAEI Designations
NAAEI's professional designations are a recognized and respected mark of excellence throughout the industry. Each course and program has been carefully designed and tailored to meet the ever-changing needs of today's multifamily housing professional.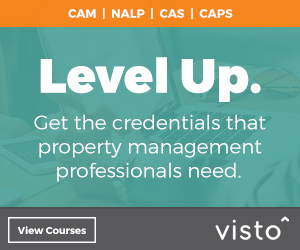 Educational programming adheres to high academic standards by offering approved National Apartment Association Education Institute (NAAEI) designation programs:
NALP - National Apartment Leasing Professional


CAM - Certified Apartment Manager


CAMT - Certificate for Apartment Maintenance Technician


CAPS - Certified Apartment Portfolio Supervisor


CAS - Certified Apartment Supplier