Certified Apartment Manager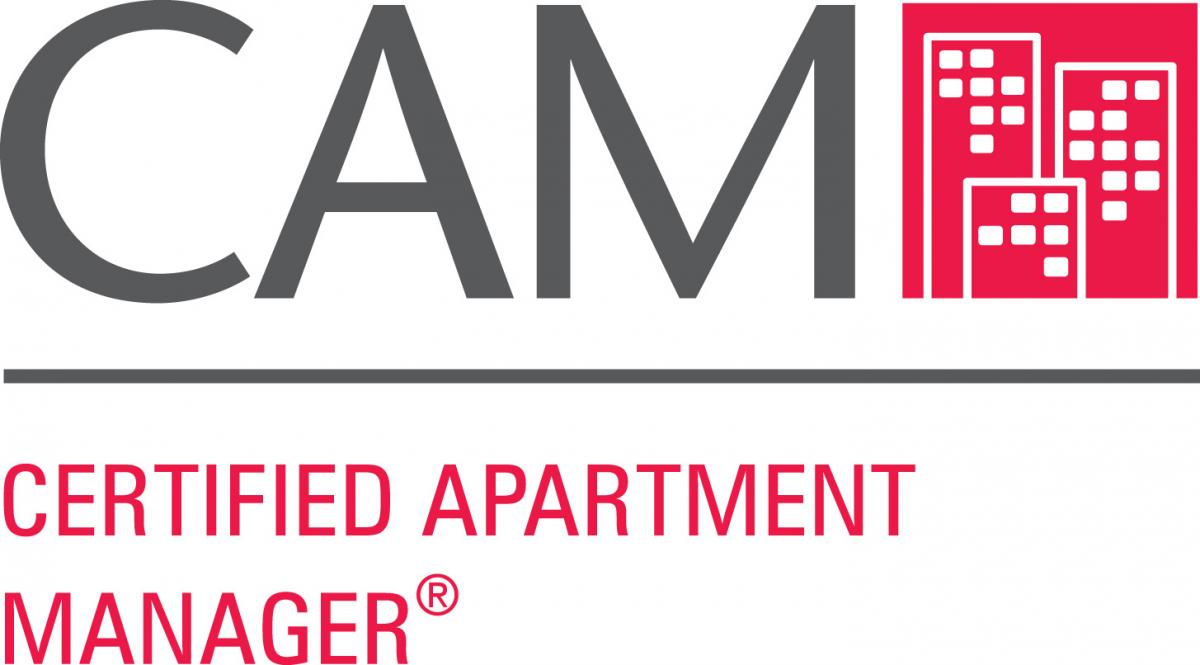 Invest in your career and grow within your industry!
Earning your CAM designation allows you to demonstrate that you have the knowledge and ability to manage an apartment community and achieve owners' investment goals.
---
About CAM Exam CAM Course Flyer CAM Self-Assessment Tool
Claim Your Digital Badge Renew your CAM Credential
---
You will learn:
Occupancy Rates
Comprehensive marketing plan
Sales team management and product readiness
Equitable treatment of current and potential residents
Resident retention and the maintenance of positive company image
Consistent and ongoing resident communication
Positive resident service and issue resolution
Enforcement of company policy in compliance with laws and regulations
Property inspections
Preventative maintenance programs
Service request process
Apartment turnover process
Contractors and suppliers
Recruitment, hiring, orientation and training of high caliber employees
Systematic employee evaluation
Employment regulations and record keeping
Analysis of the property's financial operations
Analysis of the property performance to achieve the owner's investment goals
Accounting principles and practices
Maximizing net operating income
Reporting property performance honestly and accurately
Requirements:
To obtain the CAM credential, candidates must complete the following:
Minimum of 12 months of onsite property management experience
Successful Completion of all CAM coursework (totaling 40 hours)
Meet all examination standards within 12 months of declaring candidacy
NOTE:
The format of all NAAEI credential exams has changed. All NAAEI exams are now proctored. This new policy means that credential candidates must take their exams either onsite at a SEFAA testing facility with a trained and qualified affiliate proctor, or on their own computers via live online proctoring (LOP).
In addition, both the CAM and CAPS programs now feature a one-part exam. Because of this change, all current CAM and CAPS candidates who need to take or retake their exams have been issued a new exam eligibility code to direct them to the new version of the exam. Any previously generated CAM or CAPS code will no longer work to schedule an exam. Please contact SEFAA to receive new codes for CAM and CAPS exams. The new exam codes will be linked on the dashboard to the CAM Comprehensive Exam or the CAPS Comprehensive Exam.
The eligibility codes for the NALP, CAMT, CAS, and IROP exams have not changed; however, candidates for these credentials must now log onto the Castle scheduling site to schedule their exams.
Advance notice is not required to schedule exams being taken via LOP. Candidates who are rescheduling their canceled or failed exams will follow the same scheduling instructions. Retake and reschedule fees have increased, they are as follows:
Fees to retake a failed exam are as follows:
CAM and CAPS -- $100

CAS, IROP -- $60

CAMT -- $55

NALP -- $50

Micro-credentials -- $50
These fees will be charged to the candidate upon login to the scheduling site. The seven-day waiting period between exam retakes remains in effect.