Back to Events
Event Details
Storm Damage Preparedness  
Hurricane season is unpredictable, and damage can strike at any moment.
This program will educate you about some of the common legal and practical concerns when dealing with residential property damage caused by severe storms, such as hurricanes, particularly as they pertain to insurance claims arising out of such storms.
Properties face potentially daunting legal and practical challenges when it comes to submitting and resolving claims with their insurance carriers. This often leads to owing the amount of the damage at issue, and the complexity of the insurance claim process.
This program will familiarize you with the insurance claim process, as well as provide helpful, practical advice to aid in obtaining fair and speedy resolutions.
---
WHO SHOULD ATTEND?
Residential Property Owner
Residential Property Manager
---
ATTENDEES CAN EXPECT TO LEARN
Crucial steps for preparing your property for hurricane season, such as planning emergency access to units, documenting your belongings, pre-loss inspections, assessment.
Common insurance tactics and what adjusters look for when determining coverage for property damage.
Understand key portions of your insurance policy such as mold coverage, hurricane deductibles, and how insurance payments are made.
Legal aspects such as Statute of Limitations for insurance claims, property owner duties after a loss under the policy, when to hire an attorney in the claims process.
---
MEET OUR SPEAKER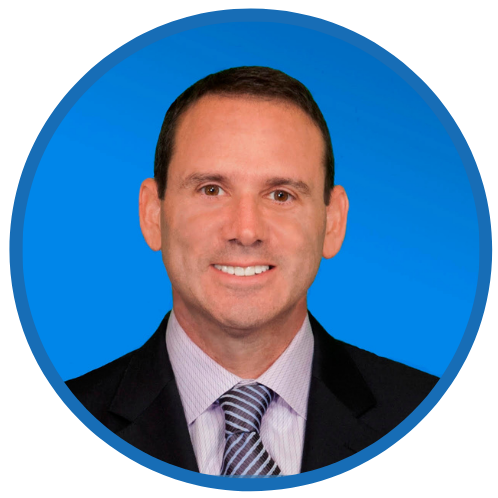 Harvey V. Cohen | Founder & Attorney
Cohen Law Group
As a young man, Harvey enlisted in the US Army. He enrolled in the G.I. Bill program that ultimately helped him pay for college. Mr. Cohen earned his Bachelor's degree from UCF and then went on to law school at Stetson University College of Law in Saint Petersburg, Florida.
After graduating from Stetson School of Law, Mr. Cohen was employed by the State Attorney's Office. As a state prosecutor, he handled thousands of criminal cases. He conducted over 40 jury trials, executed extensive motion practice, and conducted countless depositions. Later, he branched out as a solo practitioner without staff or associates. Mr. Cohen has since grown his firm to over 55 attorneys and 150 employees.
After the numerous hurricanes in Florida in 2004 and 2005, Mr. Cohen represented homeowners who suffered hurricane damage to their homes. He has handled thousands of insurance claims. Mr. Cohen is known throughout the state of Florida and nationwide as the go to attorney for cases as it pertains to the restoration industry. Mr. Cohen fights to protect the rights of contractors, small businesses, and homeowners from insurance companies.
Mr. Cohen is licensed by the State of Florida to teach courses that provide continuing education (CE) credits for Community Association Managers (CAMs), Property Managers (PMs), and Contractors.
---
PRICE
Early Bird Members (exp. 5/14 at 5:00 PM): $35.00
Members: $39.00
Non-Members: $59.00
---
For any questions, please contact events@sefaa.org
---
*Event prices and dates are subject to change.
CANCELLATION POLICY: Cancellations and No-Shows are still responsible for payment. If you cannot attend the event, please remember that your registration is transferable for the same event. If you send someone to replace the original registrant, please ask that person to give the name of the person they are replacing at check-in. This will help prevent double billing.
Accounts Receivables: If your account is past due 60 or more days, you will not be able to register for any of our upcoming programs, seminars or educational events until your account is brought up to current. The account can be brought current through Member Compass or by calling the SEFAA office at 561-447-0696.
---
Agenda
May 20
8:50 AM - 9:00 AM

Check in: Waiting Room will Open

Please note the live webinar will start promptly at 9:00 AM
9:00 AM - 11:00 AM

Storm Damage Preparedness

Led by Harvey Cohen, Cohen Law Group
For More Information:
352 NE 3rd Avenue
Delray Beach, Florida 33444
800.627.7921