Back to Supplier Guide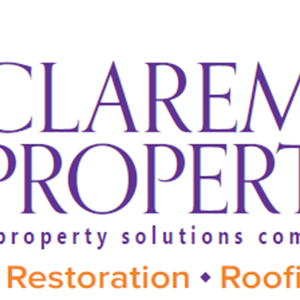 Organization Overview
Claremont Property Co. recently opened its new office in Bonita Springs, Florida, and it is helping rebuild our beautiful West Coast after Hurricane Ian.
They started in 1995 and are headquartered in Houston, Texas. They have additional offices in Dallas, Texas, Wilmington, North Carolina, Charleston and Myrtle Beach, South Carolina, Fort Lauderdale, Destin, and Panama City, Florida, and Mobile and Orange Beach, Alabama.
They can service your property needs just about anywhere your property is located.
Whether your property has been impacted by a loss from fire, water, hail, wind or you simply need improvements to your property, their many years of experience allows them to provide you with the complete spectrum of remediation, roofing, and general contracting services.
Their list of services include:
• Claims Advocacy
• Emergency Services
• Remediation Services
• Restoration Services
• Roofing Services
• Pre-Loss Services
Their management team has decades of collective practice managing large scale commercial, multi-family, and hospitality projects from the design stages through completion. They have helped their clients settle millions of dollars in insurance claims and completed tens of thousands of square feet of demolition, mitigation, restoration, and roofing projects along the way.
For more information, please visit their website at www.cpc-tx.com or contact Diana Kato, Business Developer, Email: Diana@cpc-tx.com
Cell: 954-832-4573.

Supplier Member
---
Areas of Expertise
Hurricane Services, Natural Disaster Relief Services, Restoration Services & Mold Removal, Roof Coating & Waterproofing, Roofing Services, Waste Removal Services