SEFAA's First-Ever Virtual Bingo Fundraiser: Event Recap
IN CASE YOU MISSED IT...
SEFAA hosted our first-ever Virtual Bingo Fundraiser in support of the National Apartment Association's Political Action Committee (NAAPAC). The event was a huge success and was an incredible opportunity for our association to come together in support of our industry!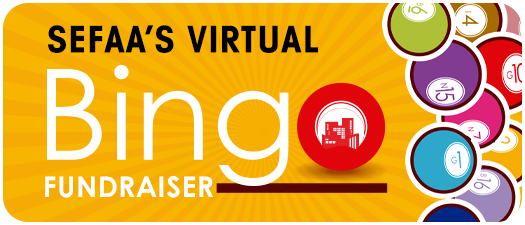 What is NAAPAC?
Funds raised for the event went to support NAAPAC, an essential arm of NAA's advocacy on behalf of the apartment housing industry. NAAPAC is a bi-partisan Political Action Committee that supports Congressional candidates with positive influence on the government and understand the needs and concerns of the multifamily housing industry. 


Event Highlights:
Total Funds Raised: $3,240.00
Total Participants: 90
Prizes:
Attendees participated in 7 rounds of Bingo games
Grand prizes, varying from $100 to $300, were presented to the winner of each round
CORT donated a $200 Happy Hour to the Management Company with the most competition

Congratulations Bozzuto Management Company! 

Some people gathered in small groups to play along and engage in team-building
The Reviews Are In...
"FUN time! Thank you SEFAA! Congratulations to all the winners!"

"Thank you. We need to do this every day." 

"This was fun! Congratulations everyone!"

"This was awesome!"

"Have a great night everyone! I had a great time! Thank you!"

Logistics:
1.5 hours of the unlimited virtual bingo games
Attendees were able to turn their phones into an interactive bingo card
A professional gaming company hosted and emceed the event
The interactive chat feature generated player interaction and friendly team competition
Thank you to everyone who participated!