Maintenance Technician - Lloyd Jones LLC
Maintenance Technician- Lloyd Jones LLC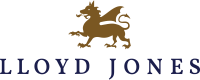 Position Description: We are looking for a thorough Maintenance Technician to undertake the responsibility of maintaining the grounds and buildings, exterior and interior.
Responsibilities:
Responds promptly to service calls during a scheduled work shift and on-call as assigned.
This position assists in preparing vacant units for market-ready condition
Performs various non-technical functions such as maintaining exterior lighting, preventative maintenance, caulking, pool maintenance, lock repairs, etc
Diagnoses problems, make repairs and handles service request in areas such as HVAC, electrical, plumbing, painting, pool maintenance, carpentry, drywalling, appliances, carpet cleaning, and exterior structure.
Conducts all business in accordance with company policies and procedures, state and federal laws; e.g., OSHA, ADA, Fair Housing laws, etc.
Requirements: Must have 1-year industry experience. Required to be on-call as needed. Ability to climb stairs with equipment, work outside, lift, stand, etc.
Qualifications: Drivers license, high school diploma
Application Instructions & Contact Information:
Apply online at www.Lloydjonesllc.com, Pembroke Pines, Maintenance Technician