Back to Events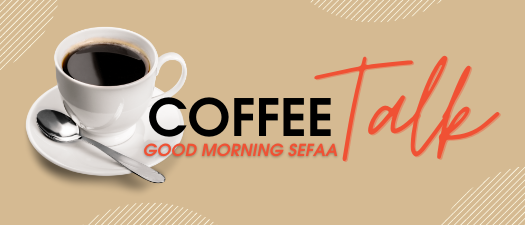 "Coffee Talk" with SEFAA
Thursday, May 19, 2022
11:00 AM - 12:00 PM (EDT)
Zoom Meeting - Instructions along with the link to access the presentation will be sent to registered attendees.
* Registration open until 5/18/22 at 12:00 PM (EDT)
Event Details
Hackers synchronize their attacks. It is time to synchronize your security!
Fraud remains one of the most critical areas on which to get educated. Fraudsters are getting better at their craft, so we must learn ways to mitigate it! 
Agenda
Defining the Scope of the Problem (Fraud Stats)
Defining Types of Fraud
Fraud's Impact on our Communities
Available Solutions for Fraud Detection and Mitigation
Best Practices
About the Speaker 
                       
Virginia Love |  Entrata's Industry Principal
In June of 2019, Virginia Love joined Entrata, the multifamily industry's most comprehensive technology provider as Industry Principal on the organization's executive team.  In her role at Entrata, Virginia is directly involved with marketing, product and sales as an industry liaison to advance growth and innovation strategies at Entrata.
Virginia began her multifamily career nearly 30 years ago as a leasing consultant for TCRS. Throughout the years, she advanced her career, focusing on training, marketing and operations for outstanding companies such as Summit Properties, Watermarke Companies, and ING Clarion.  Love most recently served twelve years as VP, Leasing and Marketing for Waterton.
Love has presented countless leasing, marketing and operational speaking engagements, training sessions, industry conferences and events and served on industry advisory boards including the Multifamily Social Media Summit and Zillow and Grace Hill Advisory Boards. In 2021, Virginia was honored to be named one of GlobeSt. Multifamily Influencers.  
Registration
Member Tickets $25
Non-Member Tickets $35
For any questions, please contact events@sefaa.org
*Event prices and dates are subject to change.
SEFAA Values Your Health & Safety: As certain events proceed as scheduled, the SEFAA Team is taking several measures to protect the health and well-being of our members. Please read below for our recommendations, along with specific protocol in place that aligns with the Centers for Disease Control's guidelines: 
We kindly ask anyone that is feeling ill or exhibiting flu-like symptoms to please hold off on attending any SEFAA programs, out of respect for fellow members and participants.
Be mindful of everyone's space and ask before shaking hands or greeting a fellow member.
Complimentary tissues and hand sanitizer stations will be available on site. Attendees are encouraged to use proper hygiene and wash hands as frequently as possible.
Spaces that allow for open outside doors and windows will be utilized to increase air circulation in the area.
Venue staff will be responsible for cleaning and disinfecting all areas (e.g., offices, bathrooms, and common areas), focusing especially on frequently touched surfaces.
Signs that promote the daily practice of preventive actions will be featured during on-site programs.
CANCELLATION POLICY: Cancellations and No-Shows are still responsible for payment. If you cannot attend the event, please remember that your registration is transferable for the same event. If you send someone to replace the original registrant, please ask that person to give the name of the person they are replacing at check-in. This will help prevent double billing.
Accounts Receivables: If your account is past due 60 or more days, you will not be able to register for any of our upcoming programs, seminars or educational events until your account is brought up to current. Account can be brought current through Member Compass or calling the SEFAA office at 561-447-0696.
---
For More Information:
352 NE 3rd Avenue
Delray Beach, Florida 33444
800.627.7921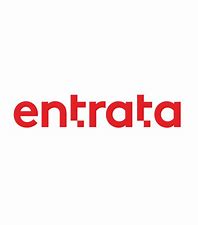 The world is changing and you need software that's built to keep up. With Entrata Core you get modern software as well as an innovative, responsive technology partner.
---
---

What is PAC?
The purpose of a political action committee (PAC) is simple: to raise funds and elect candidates who understand and support our issues and interests. 
Why Should I Get Involved?
The ability of apartment owners to continue to provide safe, affordable rental housing to our residents, and deliver valued services to them – while doing this effectively, efficiently, and profitably – rests on the continued financial strength of APAC and NAAPAC. Our involvement offers us a seat at the table, increased credibility and influence, and of course continued success within the industry.
For more information visit: https://www.sefaa.org/apacnaapac
Donate Today!