Back to Events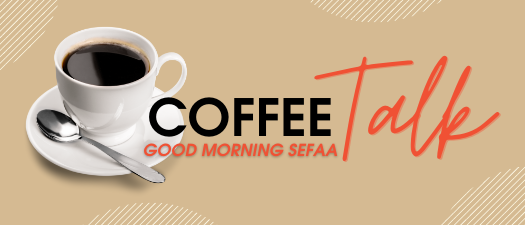 Housing Advocacy Office of Miami-Dade - Coffee Talk Series
Friday, October 21, 2022
10:00 AM - 11:00 AM (EDT)
Zoom Meeting - Instructions along with the link to access the presentation will be sent to registered attendees.
* Registration open until 10/20/22 at 6:00 AM ()
Event Details
The Office of Housing Advocacy helps everyone from Landlords to Tenants. Learn how OHA can help you and you can help OHA. Get your questions answered on the call.
What you will learn:
Mayor's HOMES plan
Overview of the OHA office
How OHA operates
What does the OHA office do day to day.
How can OHA help you
How can you help OHA
Rental Assistance Programs
Plans to increase the housing supply in Dade County
Ask your questions directly to the experts in Miami Dade County
Please use the link that was sent out on October 20, 2022 at 3:30pm.
Speakers:
Jorge Damian de la Paz, Office of the Mayor

Delores Holley, Director, Office Housing Advocacy, Community Action Human Services Department

Sabrina Velarde, Housing Development Advocate, OHA, CAHSD



About the speakers:
Jorge Damian de la Paz is the Senior Strategist for Government Innovation in the Office of Mayor-Dade County Mayor Daniella Levine Cava. Jorge has a background in affordable housing, public interest technology, and community development. Before joining the County, he oversaw affordable housing initiatives at the University of Miami's Office of Civic and Community Engagement and created online tools focused on regional housing issues. Jorge also served as a policy analyst at Miami Homes for All where he managed successful advocacy efforts at the city and county levels. As a winner of the Knight Cities Challenge, he helped create free software that tracks public meetings across various cities to increase in-person engagement.
Delores Holley is the Director of the Miami-Dade County Office of Housing Advocacy, a new Division within the Community Action and Human Services
Department. OHA was established by Mayor Daniella Levine Cava in 2022 to provide housing advocacy for Miami-Dade County residents. Ms. Holley is a career public servant with a combined 30 years working in affordable housing and community and economic development arena including over 25 years in contract management, compliance and monitoring, real estate development negotiations, and grants management. She worked in the Office of Community and Economic Development, Miami Dade Empowerment Trust, Office of Grants Coordination, Office of Management and Budget, and Office of the County Manager where she launched into housing as the Community Affordable Housing Strategies Alliance (CAHSA) Task Force Board Coordinator. In 2011, she joined Public Housing and Community Development as Special Projects Administrator 1, Housing Asset Management. While in PHCD she served as an Assistant to the Executive Director, Acting Housing and Community Development Supervisor for the Rental Regulatory
Agreement, Compliance, and Monitoring Unit, and lastly, Special Projects Administrator 2 for the Asset Management Unit in the Community Development
Division. Among her many responsibilities, Ms. Holley oversaw regulatory rental compliance of over 22,000+ units of privately-owned multifamily affordable housing
funded with local, state, and federal dollars. She oversaw governance over tenants' rights and protections to include affirmatively fair housing policies, ensuring code violations were appropriately handled and residents received equitable treatment.
She worked closely with all levels of management from the County Mayor's office, Board of County Commissioners, other elected officials, and municipalities to internal/external stakeholders. Ms. Holley performed contract management oversight of two private
property management firms responsible for the Community Development Division's 19 County-owned multifamily affordable rental developments and project-based Section 8 New Construction properties, consisting of over 1,475+ rental units. She managed annual budget submittals for rental properties that generate $10+ million annually. She implemented an annual hurricane preparedness plan as a homeless
and displacement prevention measure and aided residents who sheltered in place. She coordinated housing resources for tenants, including temporary and permanent relocation; assisted residents in obtaining rental assistance as a homeless prevention measure. She provided project management oversight on rehab and newly constructed single-family and twin-home projects including
collaborating with the Office of Resiliency on green initiatives. Ms. Holley has an MBA in Real Estate Development from Nova Southeastern University, H. Wayne Huizenga School of Business & Entrepreneurship, a Bachelor of Science in Business Management from the University of Phoenix, and a State of Florida Licensed Realtor.
Sabrina Velarde is an 11-year experienced housing advocate dedicated to protecting the rights of affordable housing residents in Miami-Dade County.
Prior to joining Miami-Dade County Community Action and Human Services' Office of Housing Advocacy, Sabrina served as the Policy Director/Analyst with Miami Homes For All. During her six years at Miami Homes For All, Sabrina worked with partners across the County to develop and implement housing policies that were community-informed and grounded in equitable housing principles.
Before Miami Homes For All, Sabrina served as a law clerk and Certified Legal Intern with Legal Services of Greater Miami. She earned a Bachelor's degree in Political Science and Philosophy from Florida International University and a law degree from St. Thomas University School of Law. Sabrina is also a graduate of the University of Miami's Office of Civic Engagement Community Scholars in Affordable Housing 2017 Cohort and Miami's Next Leaders 2019 Cohort.
For More Information:
352 NE 3rd Avenue
Delray Beach, Florida 33444
800.627.7921
---
---

What is PAC?
The purpose of a political action committee (PAC) is simple: to raise funds and elect candidates who understand and support our issues and interests.
Why Should I Get Involved?
The ability of apartment owners to continue to provide safe, affordable rental housing to our residents, and deliver valued services to them – while doing this effectively, efficiently, and profitably – rests on the continued financial strength of APAC and NAAPAC. Our involvement offers us a seat at the table, increased credibility and influence, and of course continued success within the industry.
For more information visit: https://www.sefaa.org/apacnaapac
Donate Today!