Back to Events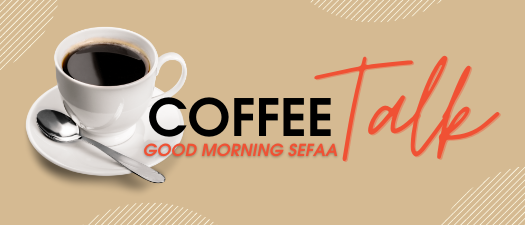 "Coffee Talk" with SEFAA
Our special guest from Zillow will discuss the State of the Market.
Thursday, July 20, 2023
* Registration open until 7/19/23 at 4:00 PM (EST)
Event Details
Program Overiew
Join us for an informative webinar and hear from Zillow's Senior economist, Jeff Tucker! During this session we'll discuss recent trends in national and local market rent growth, the growth in demand to live in Florida markets, demographic trends underpinning future demand and the landscape of new rental housing supply!
About the Speaker


Jeff Tucker
Zillow's Senior Economist
Jeff Tucker is a Senior Economist on Zillow's Research team, where he combines Zillow's industry-leading real estate database with macreoeconomic and demographic data to explain the forces shaping the American housing market. His research interests include affordability, household formation, and housing supply.
He has presented at numerous real estate industry gatherings and appeared on national and local media outlets covering the housing market, including the Wall Street Journal, The Atlantic, and NPR's Marketplace.
Jeff recieved his M.A. in Economics from the University of Washington, and his B.A. cum laude in Economics from Amherst College. Before graduate school, Jeff worked on economic analysis for antitrust litigation and merger review. He resides in Seattle, Washington.
Registration
Member Tickets $25
Non-Member Tickets $35
Become a Sponsor
Partnership prospectus is available. Please contact partnerships@sefaa.org if interested!
For any questions, please contact events@sefaa.org
*Event prices and dates are subject to change.
SEFAA Values Your Health & Safety: As certain events proceed as scheduled, the SEFAA Team is taking several measures to protect the health and well-being of our members. Please read below for our recommendations, along with specific protocol in place that aligns with the Centers for Disease Control's guidelines:
We kindly ask anyone that is feeling ill or exhibiting flu-like symptoms to please hold off on attending any SEFAA programs, out of respect for fellow members and participants.
Be mindful of everyone's space and ask before shaking hands or greeting a fellow member.
Complimentary tissues and hand sanitizer stations will be available on site. Attendees are encouraged to use proper hygiene and wash hands as frequently as possible.
Spaces that allow for open outside doors and windows will be utilized to increase air circulation in the area.
Venue staff will be responsible for cleaning and disinfecting all areas (e.g., offices, bathrooms, and common areas), focusing especially on frequently touched surfaces.
Signs that promote the daily practice of preventive actions will be featured during on-site programs.
CANCELLATION POLICY: Cancellations and No-Shows are still responsible for payment. If you cannot attend the event, please remember that your registration is transferable for the same event. If you send someone to replace the original registrant, please ask that person to give the name of the person they are replacing at check-in. This will help prevent double billing.
Accounts Receivables: If your account is past due 60 or more days, you will not be able to register for any of our upcoming programs, seminars or educational events until your account is brought up to current. Account can be brought current through Member Compass or calling the SEFAA office at 561-447-0696.
---
Thank you to our Sponsors
Silver

---
---

What is PAC?
The purpose of a political action committee (PAC) is simple: to raise funds and elect candidates who understand and support our issues and interests.
Why Should I Get Involved?
The ability of apartment owners to continue to provide safe, affordable rental housing to our residents, and deliver valued services to them – while doing this effectively, efficiently, and profitably – rests on the continued financial strength of APAC and NAAPAC. Our involvement offers us a seat at the table, increased credibility and influence, and of course continued success within the industry.
For more information visit: https://www.sefaa.org/apacnaapac
Donate Today!