Online registration is closed, however, there will be onsite registration open at 11:30 AM.
An effective and well-managed budget serves as a road map for your company's future growth. This budget management training will help you and your organization better understand the financial process and get a head start in preparing for budget season with practical, hands-on principles, techniques, and strategies.
The purpose of these seminars is for our members to receive the opportunity to earn 2 CECs, hear relevant updates on the industry, and gain key takeaways on significant topics.
CECs are needed for all NAAEI credentials that require annual renewal and are required to maintain AIME membership. This includes CAM, NALP, CAPS, CAS and AIME.
Attendees will gain valuable knowledge on:
Understanding the Budget Process
Preparing for Budgeting
Understanding Financials
Forecasting the Current Year
Trending Expenses
Income
Make Ready Budgeting
Capital Planning


Featured Presenter:
Myka Staryk, ZRS Management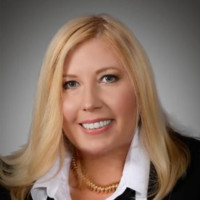 Myka is the Regional Manager for ZRS Management. Ms. Staryk has 22 years of experience in the South Florida real estate market. She has led a multifaceted career with experience in new home sales, commercial and multifamily real estate. She is accomplished in acquisitions, operations, due diligence, budgeting, team building, training, and marketing. In addition to her expertise in value add renovations and capital projects, Myka possesses a strong lease-up background with high-rise, garden, and mixed-use product types. Prior to joining ZRS, Myka has worked with other prestigious firms such as Greystar and Lincoln Property Company where she held roles in both training and property management. She has received multiple industry achievement awards including Regional Manager of the Year Greystar, 2018. She currently oversees a portfolio of 5 assets in Dade, Broward and Palm Beach County submarkets while consulting on development projects. Myka holds a Bachelor's degree in Communications from Florida State University as well as a CAM designation. She is current board member of the South East Florida Apartment Association and has been a Florida Real Estate Broker/Sales licensee since 1995.


Guest Speaker:
Stephanie Miller, Eastwind Development, LLC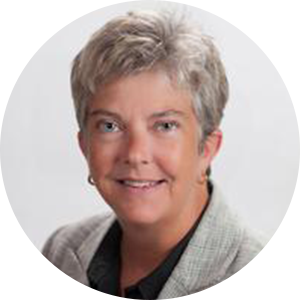 Stephanie is the Vice President of Asset Management at Eastwind Development, LLC. Eastwind Development, LLC, a developer of multifamily rental housing based in Palm Beach Gardens, has promoted Stephanie Miller to Vice President of Asset Management, effective as of January 1, 2019. Ms. Miller joined the company in 2015 and has served as Director of Asset Management for the last four years, overseeing the Eastwind portfolio and supervising the property management companies retained by the company.


Venue & Parking

This event is sponsored and hosted at:
Best Roofing Services, LLC
Click Here for Google Map Directions
Complimentary parking is available.
Dress Code
Business casual attire is suggested.
---
*Event prices and dates are subject to change
CANCELLATION POLICY: Cancellations and No-Shows are still responsible for payment. If you cannot attend the event, please remember that your registration is transferable for the same event. If you send someone to replace the original registrant, please ask that person to give the name of the person they are replacing at check-in. This will help prevent double billing.
Accounts Receivables: If your account is past due 60 or more days, you will not be able to register for any of our upcoming programs, seminars or educational events until your account is brought up to current. Account can be brought current through Member Compass or calling the SEFAA office at 561-447-0696.