Back to Events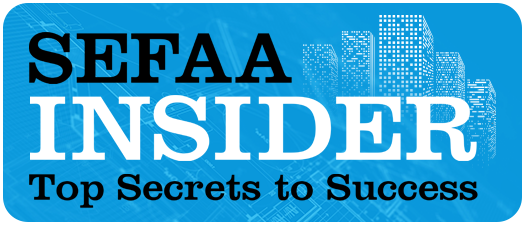 SEFAA Insider - Virtual
Top Secrets to Success
Wednesday, October 28, 2020
11:00 AM - 12:00 PM (EDT)
Zoom Webinar - Instructions along with the link to access the presentation will be sent to registered attendees.
* Registration open until 10/27/20 at 3:00 PM ()
Event Details
Make the Most out of your Membership!
Join the South East Florida Apartment Association for a coffee break at SEFAA Insider: Top Secrets to Success meeting. Members and prospects will have the opportunity to learn the privileges and benefits of being a member of the association and the different tools available for them to maximize their membership.
DOWNLOAD EVENT FLYER
Who Should Attend
Management Companies, Communities, and Suppliers who would like to know more about maximizing your membership
Industry professionals looking to join and/or learn more about SEFAA
Industry professionals looking to be more involved in the industry


What You Will Learn
Learn membership benefits and tools
Get a taste of success! Hear from our top SEFAA members
Learn more about how you can advance in your area of expertise
Find out about our volunteer opportunities
Discover educational programs and networking opportunities
Learn more about our Political Action Committee (PAC)
Explore partnership opportunities
And more...


Meet the Instructors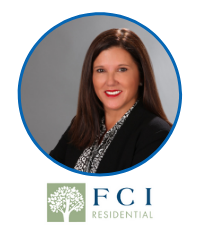 Marianne Conner | Director of Marketing
FCI Residential
Marianne Conner is the Director of Marketing for FCI Residential. In her role, she specializes in strategic, tactical, and technology-based marketing programs for lease-up and stabilized communities. Her business goal is to engage, enhance, and empower both her team as well as our customers. Creating a richer experience through creative measures. Marianne came to FCI Residential with over 30 years of multifamily and real estate marketing and sale experience. Her experience in market research, comprehensive analysis, and fostering an exceptional customer experience has allowed her to successfully complete over 40 lease-ups in the Florida market. Marianne has won many marketing awards, including more than 3 National awards, Pillars of the Industry Awards from the National Association of Home Builders (NAHB), and the PARAGON Award from the National Apartment Association (NAA).
---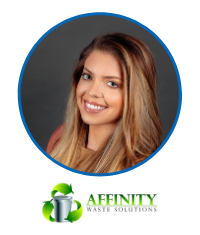 Bianca Rossano | Account Executive
Affinity Waste Solutions
Bianca Rossano is the Southeast Florida Regional Account Executive for Affinity Waste Solutions. She pioneered the Southeast Florida division for Affinity 3 years ago and has been a member of SEFAA from the beginning of her career in South Florida. She has grown a fond passion for the multifamily industry, SEFAA, and all the people she has worked with and met along the way.
Serving on committees every year and being heavily involved with SEFAA events have played a pivotal role in her success and building her reputation within the industry. Her main focus is on building lasting relationships with her partnerships and other suppliers within the industry.
She is a 2019 Lyceum Graduate and Affinity Waste Solutions was awarded Best Supplier Company of the Year in 2019. She aspires to continue to advance, flourish, and make her mark within Affinity, SEFAA, and the industry as a whole.
---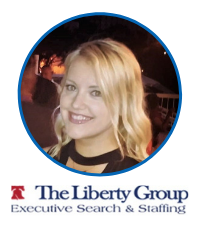 Jillian Hundzynski | Branch Manager
Liberty Group
Jillian is currently the Branch Manager for the Liberty Group South Florida Region. She has over 10 years of sales, staffing, and marketing experience in a variety of industries including the Multifamily, IT/Digital Marketing, and Beverage industries. After graduating from Villanova University she began her career in sales and marketing in the Philadelphia market. She had an opportunity to lead an expansion to the South Florida market 6 years ago and from there gained experience opening two staffing agencies. Her time with Apartments.com/Costar allowed her to build an extensive multifamily network and industry knowledge which she is still currently expanding on at the Liberty Group.
---
Price
Members: Complimentary
Non-Members: Complimentary
---
SEFAA Values Your Health & Safety: As certain events proceed as scheduled, the SEFAA Team is taking several measures to protect the health and well-being of our members. Please click below to review our event guidelines, which include specific protocol and procedures aligning with the Centers for Disease Control (CDC).
SEFAA'S HEALTH & SAFETY MEASURES
---
*Event prices and dates are subject to change
CANCELLATION POLICY: Cancellations and No-Shows are still responsible for payment. If you cannot attend the event, please remember that your registration is transferable for the same event. If you send someone to replace the original registrant, please ask that person to give the name of the person they are replacing at check-in. This will help prevent double billing.

Accounts Receivables: If your account is past due 60 or more days, you will not be able to register for any of our upcoming programs, seminars or educational events until your account is brought up to current. Account can be brought current through Member Compass or calling the SEFAA office at 561-447-0696.
Agenda
October 28
10:50 AM - 11:00 AM

Registration and Check-in

The waiting room opens.
11:00 AM - 11:50 AM

SEFAA Insider

Learn the privileges and benefits of being a member of the association and the different tools available to maximize your membership.
11:50 AM - 12:00 PM

Live Q&A

Ask any questions you may have regarding SEFAA and your membership.
For More Information:
352 NE 3rd Avenue
Delray Beach, Florida 33444
800.627.7921