Back to Events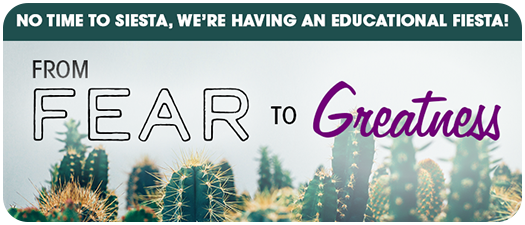 Webucation Series: From Fear to Greatness
Tuesday, May 5, 2020
Zoom Webinar - Instructions along with the link to access the presentation will be sent to registered attendees.
* Registration open until 5/4/20 at 3:45 PM (EDT)
Event Details
Webucation Series: From Fear to Greatness
Fear is a powerful force in our lives that tends to overshadow our potential. Join us for a conversation with featured speaker Alexandra Labarr, as she leads an interactive session on how to conquer your fears to achieve greatness and personal development.
ATTENDEES WILL ACTIVELY LEARN ABOUT:
Key takeaways on becoming your best self and moving from
"FEAR to GREATNESS" 

Own your fears 

 

Own your attributes

 

Calendarize yourself

 

Be a master  


 
ATTENDEES WILL RECEIVE THE FOLLOWING TOOLS:
What are you the Master of? 

 

L.E.A.D Worksheet 


 
PRICE:
SEFAA Members: FREE
Non-Members: $20.00
NOTE: This webinar is exclusive for only registered registrants. Attendees that sign up will receive instructions along with a unique code to access the presentation.
MEET THE SPEAKER: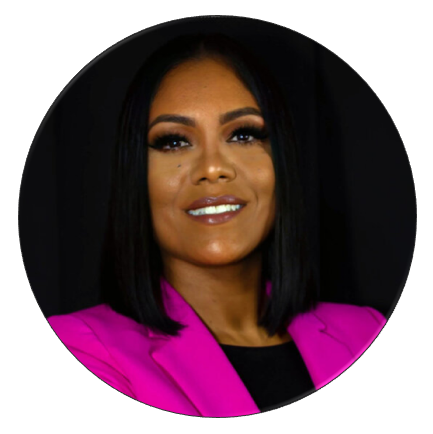 Alexandra Labarr | President
Xandra Marketing and PR Firm
Alexandra has worked in Sales, Marketing and Business Development for over 20 years. 
She spent the past 15 years working in the construction industry. Alexandra has a wealth of knowledge and experience in the commercial and industrial facility management industry. She has tremendous experience in developing relationships.  Her passion is truly inspiring people to become the best in their industry. Alex understands that every client's needs are unique, each project is different, and every solution should be customized. 

She operates from transparency and authenticity. She believes that in business, "failure is the pre-requisite to growth". Her approach to coaching clients is to ALWAYS keep moving forward. That is why she decided to not only coach, but to also provide mentoring program to her clients. Her goal is to simply help businesses reach their business objectives.  
For any questions, please contact events@sefaa.org.
---
---
*Event prices, dates and times are subject to change.
In the instance this event is postponed, SEFAA will notify any registrants and promptly provide updates.
CANCELLATION POLICY: Cancellations and No-Shows are still responsible for payment. If you cannot attend the event, please remember that your registration is transferable for the same event. If you send someone to replace the original registrant, please ask that person to give the name of the person they are replacing at check-in. This will help prevent double billing.
Accounts Receivables: If your account is past due 60 or more days, you will not be able to register for any of our upcoming programs, seminars or educational events until your account is brought up to current. Account can be brought current through Member Compass or calling the SEFAA office at 561-447-0696.
Agenda
May 5
11:45 AM - 12:00 PM

Check-in: Waiting Room will Open

Please note the live webinar will start promptly at 12:00 PM
12:00 PM - 1:00 PM

Web-ucation: From Fear to Greatness

Featuring: Alexandra Labarr, President, Xandra Marketing and PR Firm
For More Information:
Marian Trestini
Strategic Partnership & Association Manager
SEFAA
(561)243-3073