Event Recap: Fishing for APAC 2019
IN CASE YOU MISSED IT...
Our opening year of Fishing for APAC was a victory! We reeled in a total of 80 attendees including vendors and all levels of management; Regionals, Property Managers, Leasing Agents and Maintenance Teams.
Attendees gathered at the Fishing Headquarters- Drift Fishing Charter in Fort Lauderdale on Thursday, June 6th for this exclusive event. Upon arrival, each participant received a tournament cooler bag filled with tumblers, lip balm, car chargers, stylus penlight and Neutrogena face sunblock and moisturizer, sponsored by Barfield, McCain, P.A. and CSC Service Works.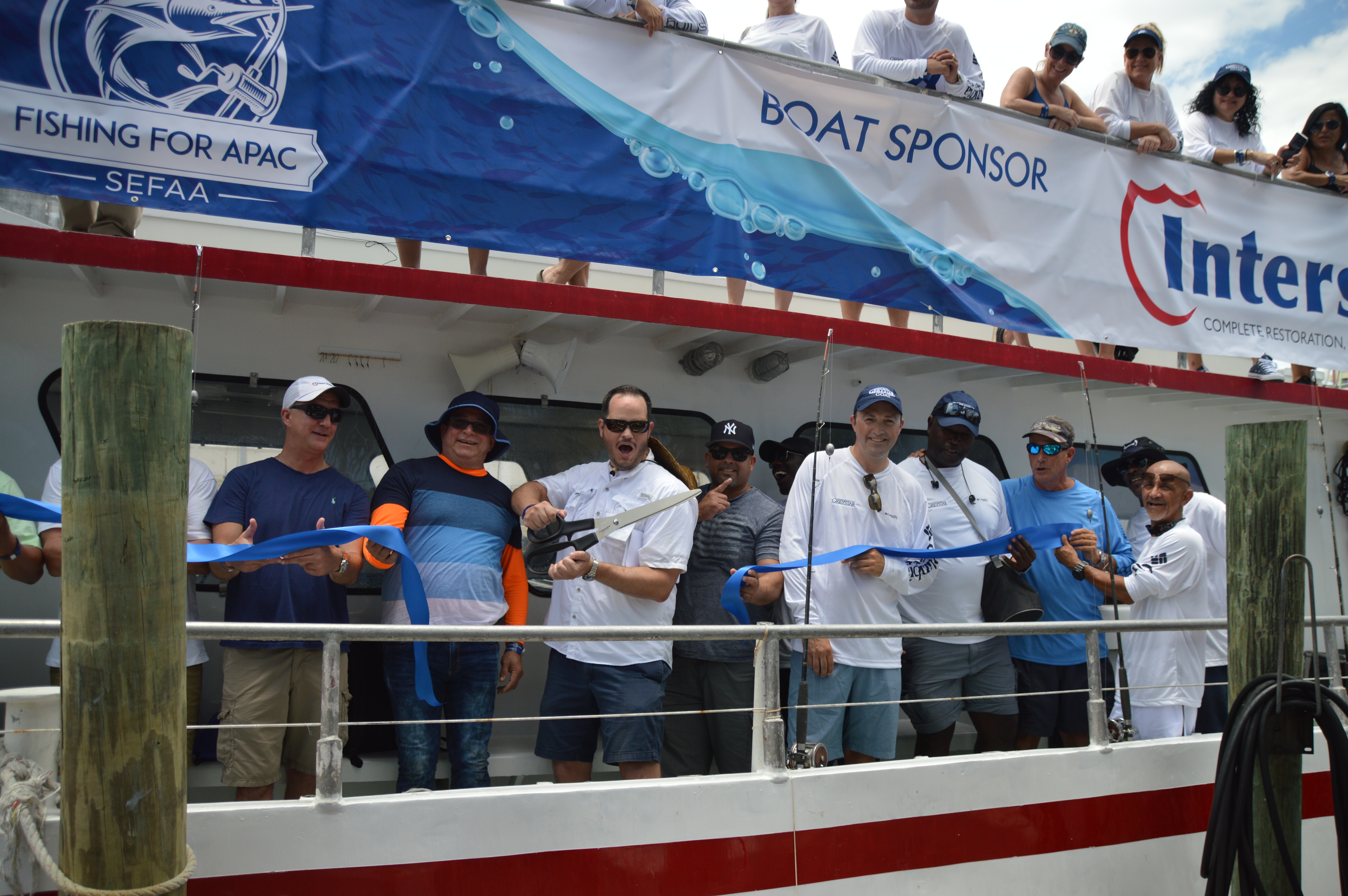 Prior to boarding the Catch My Drift Charter, attendees gathered around to inaugurate this event with a special ribbon-cutting ceremony presented by SEFAA's Legislative Committee Chair, Darren Ayoub (Barfield, McCain, P.A.), President Jeremy Scholl (Greystar), and loyal partner Paul Licata (Interstate Restoration).
To refuel on the water, attendees were offered a variety of food and drinks including Panera Bread lunch boxes, sponsored by FCI Residential Corporation and The Q Group Builders, Inc., as well as snacks and bar drinks sponsored by Baxter Restoration and RentPath.
Overall, participants caught a total of 219 fish throughout the day! A huge congratulations to all our winners for the tournament!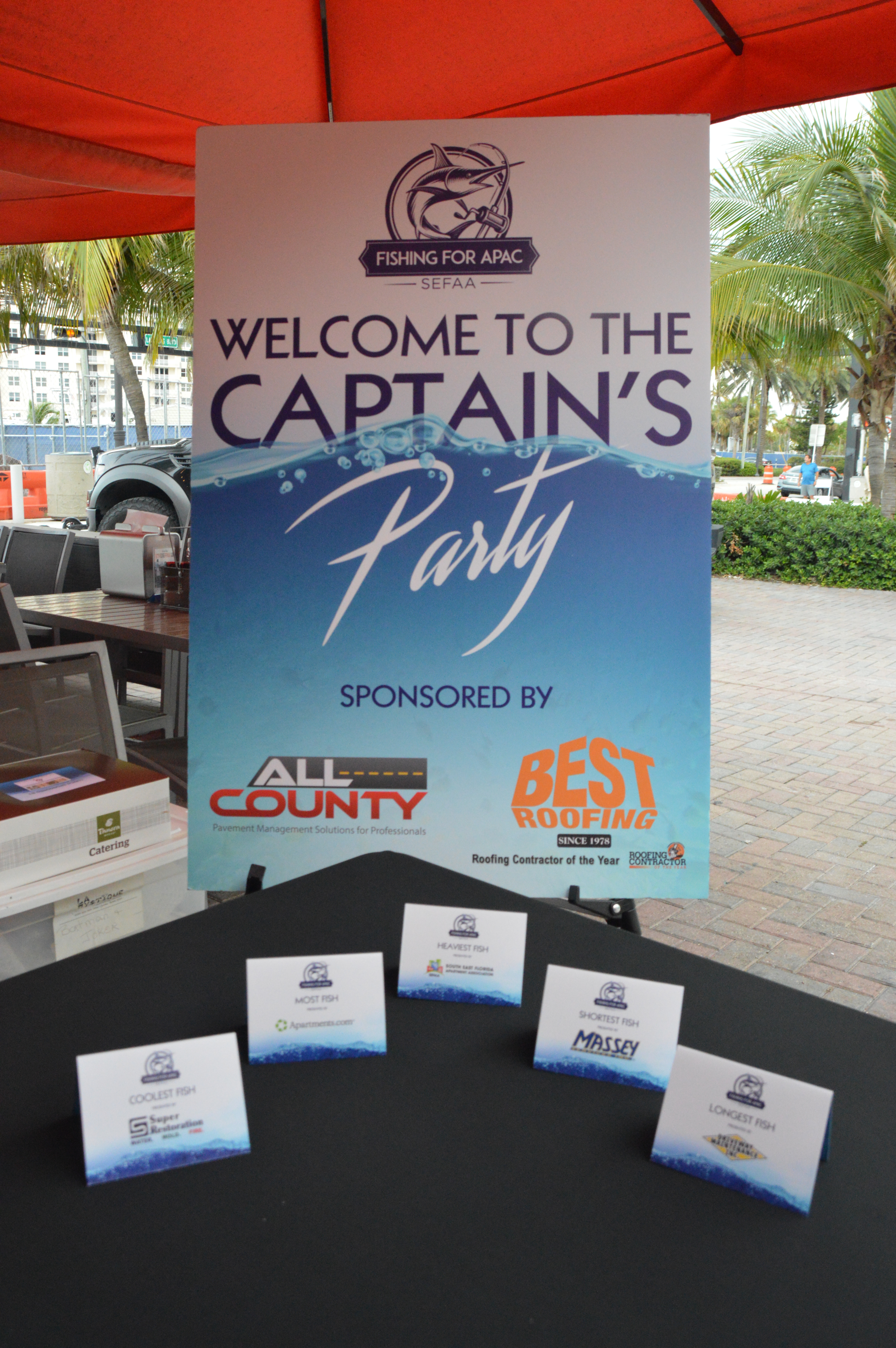 Following the Fishing Tournament, guests were invited to attend our Captain's Party at Quarterdeck Restaurant, sponsored by All County Paving and Best Roofing. Guests enjoyed a signature welcome cocktail, with a choice of a SEFAA-RITA or THE APAC ANCHOR, along with Quarterdeck's favorite menu items.
We are thrilled with the overall success of this event! We exceeded our registration goal and raised an astonishing $8,500+ to benefit the Apartment Political Action Committee (APAC).
Thank you again to all our sponsors for making this event possible: Interstate Restoration, All County Paving, Best Roofing, Barfield, McCain, P.A., CSC Service Works, Apartments.com, Driveway Maintenance, Massey Services Inc., Super Restoration, FCI Residential Corporation, The Q Group Builders, Inc., Baxter Restoration, and RentPath.
To view more photos from our event, be sure to check out our full gallery, found here!