Back to Events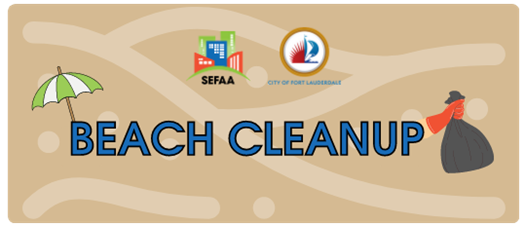 Fort Lauderdale Beach Cleanup
Saturday, May 22, 2021
Event Details
Fort Lauderdale Beach Cleanup 
SEFAA's Community Service Committee is teaming up with the City of Fort Lauderdale to clean up our local beaches.
The City of Fort Lauderdale Parks and Recreation department is doing an awesome job at keeping our beaches in pristine condition. Volunteers typically collect 100 pounds of trash, 25 pounds of recyclables and 10,000 cigarette butts.  You can help protect our jewel of Fort Lauderdale Beach and local wildlife by removing these serious threats to seagulls, turtles, and many more.
By registering for this FREE event, you will be provided with all of the necessary equipment, including a trash bucket, trash picker, and gloves. We will also have snacks and refreshments for all attendees to enjoy.
---
IMPORTANT VOLUNTEER INFORMATION
This is a family-friendly event, so invite them out!
Face masks and social distancing are required for this event.
Proper attire is a t-shirt and pants - things you do not mind getting dirty.
Please bring your own hat, sunscreen, and insect repellent to help protect yourself while outside.
Volunteers will meet at 300 S Fort Lauderdale Beach Boulevard, where Las Olas Blvd. meets the beach. Recommended arrival team is 8:30 AM.
---
PARKING
There will be FREE parking available at the Las Olas Parking Garage located at 200 Las Olas Circle, on the north side of the Las Olas Boulevard Bridge. It is accessible from both Birch Road and Las Olas Circle. Please park on the third floor ONLY between 7:30 AM - 12:00 PM. Parking enforcement is suspended at this time.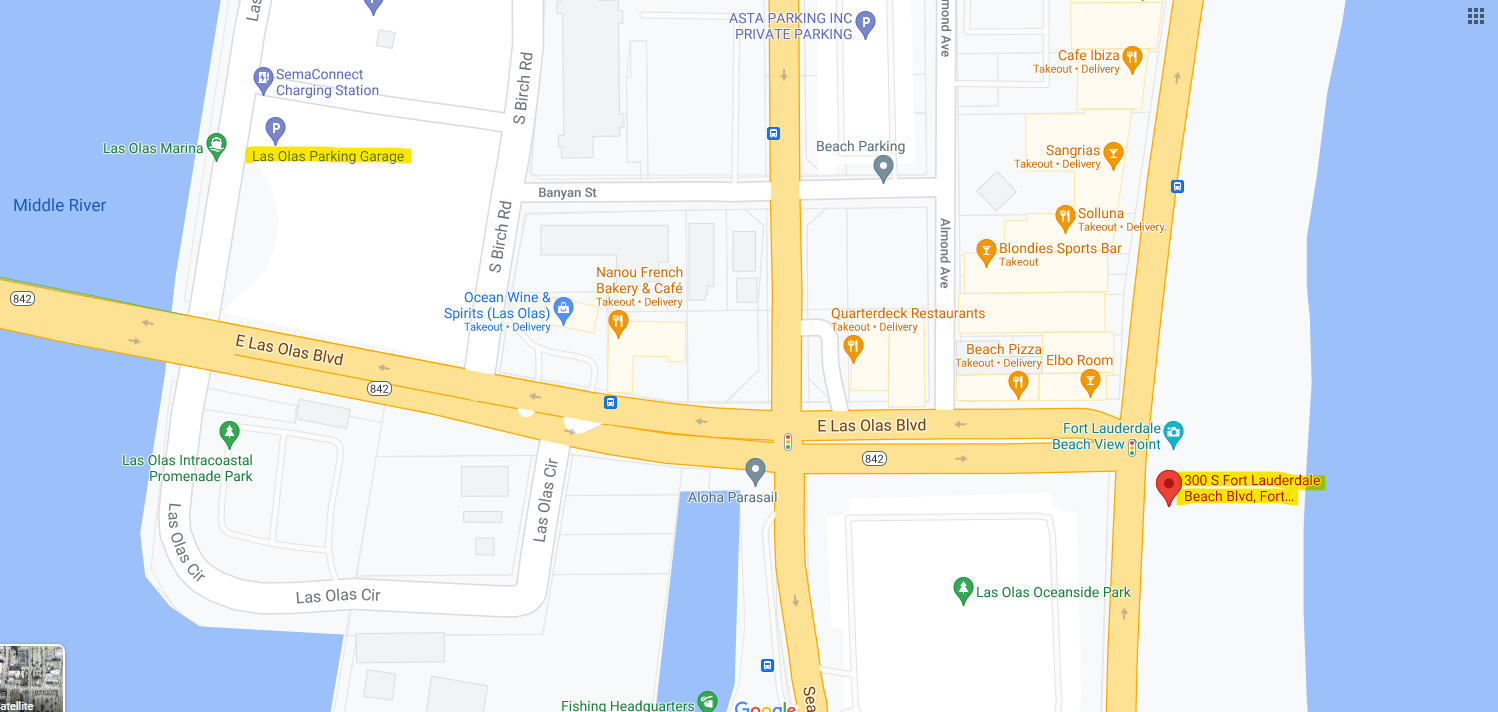 ---
For any questions, please contact events@sefaa.org
---
SEFAA Values Your Health & Safety: As certain events proceed as scheduled, the SEFAA Team is taking several measures to protect the health and well-being of our members. Please read below for our recommendations, along with specific protocol in place that aligns with the Centers for Disease Control's guidelines: 
We kindly ask anyone that is feeling ill or exhibiting flu-like symptoms to please hold off on attending any SEFAA programs, out of respect for fellow members and participants.
Be mindful of everyone's space and ask before shaking hands or greeting a fellow member.
Complimentary tissues and hand sanitizer stations will be available on site. Attendees are encouraged to use proper hygiene and wash hands as frequently as possible.
Spaces that allow for open outside doors and windows will be utilized to increase air circulation in the area.
Venue staff will be responsible for cleaning and disinfecting all areas (e.g., offices, bathrooms, and common areas), focusing especially on frequently touched surfaces.
Signs that promote the daily practice of preventive actions will be featured during on-site programs.
For More Information:
352 NE 3rd Avenue
Delray Beach, Florida 33444
800.627.7921